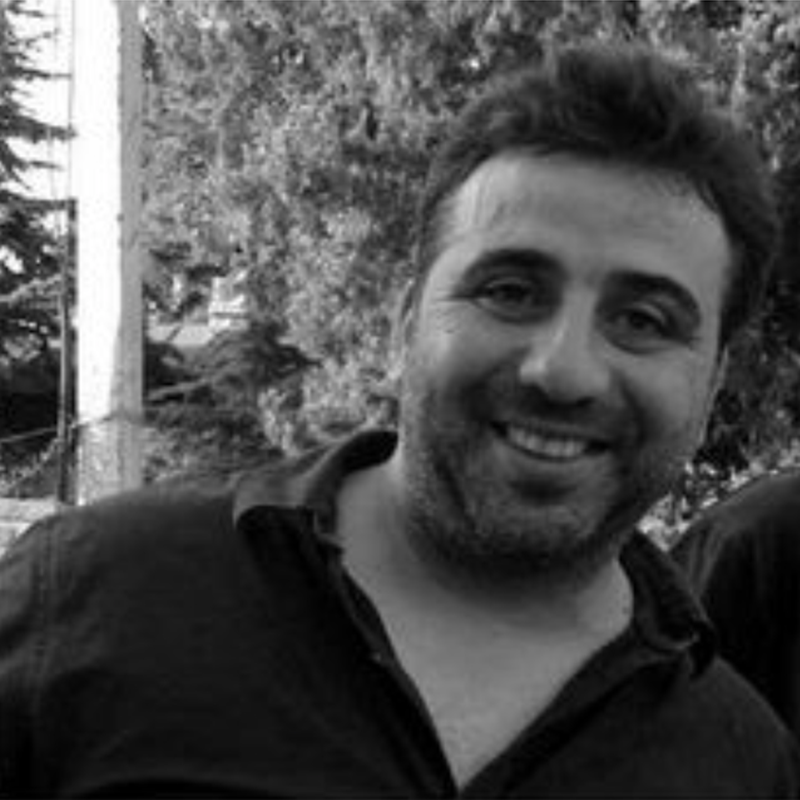 "Making natural wines became profitable" – Interview with Zura Mghvdliashvili
Natural Wine Association was founded on March 11, 2017. The organization was preceded by Qvevri Wine Association, which was headed by well-known winemaker Soliko Tsaishvili. The title of that older organization suggests that it united only those winemakers who made their wines in qvevris. Later it was decided that the important factor was production of natural products and that everybody should have been given a chance no matter what type of vessels they preferred for winemaking.
The new Association's foremost goal was to unite the wine cellars that followed only organic grape-growing practices and produced natural wines. In order to achieve that goal, it was decided to create a guidebook that would elaborate and define the natural winemaking rules. Besides, a monitoring system for observing those rules was created, which is still used for inspecting the Association member cellars.
Besides, the Association was supposed to be a defender of member wine cellars' common interests in its interactions with the state authorities or other third parties and in the end, the Association didn't fail to fulfill that function. Within a very short period of time after its formation, the Association got actively involved in the discussion of legislative amendments prepared by the National Wine Agency. These amendments included the obligation of mandatory tasting for export wines, which would make exporting of natural wines from Georgia very difficult or impossible. The fact is that natural wines are often characterized with unusual flavors that are absolutely special and sometimes unacceptable when tasting the standard, industrial wines. Fortunately, the efforts of the founding members of the Association and negotiations that lasted for several months were fruitful and a mutually beneficial agreement was reached with the Ministry of Agriculture.
Besides, the Association has an active cooperation with Deutsche Gesellschaft für Internationale Zusammenarbeit (GIZ), which on behalf of BMZ, continues to provide support to the Association under various projects.
Despite the global pandemic, the Association didn't suspend its activities. It continues to inspect the membership candidates' and active members' wine cellars and vineyards; besides, it continues to accept new members and most importantly, natural wine festivals that are so popular among wine lovers are still in the pipeline. Association's founder Zura Mghvdliashvili hopes that in 2022 Natural Wine Association and its member small wine cellars will continue their activities even more actively.
Zura Mghvdliashvili, Director of Natural Wine Association: "Unfortunately, due to the global pandemic, we had to cancel three festivals organized by the Association. Despite this, our members continued exporting their wines abroad and we can say that the process of selling of our members' wines never stopped. The unfortunate thing is that beginner winemakers didn't have the opportunity of meeting the importers.
Wine lovers are especially looking forward to the Zero Compromise and Amer-Imeri wine festivals organized by you…
The future festival - Zero Compromise 2022 is slated for May next year. As RAW WINE has already announced future events, we hope that our festivals will not be limited as a result of Covid-19 restrictions. I'm very glad to see so many new wine cellars that wine lovers and importers don't know about yet, I'm sure that our festivals will always have pleasant surprises in store. However, the most important thing is that our events always feature really diverse choice of wines and those wines are made only by our Association's members.
How useful are your festivals in terms of helping winemakers sell their wines?
These festivals are a unique opportunity for beginner wine cellars to present their wines in countries where they cannot travel for various reasons. With such festivals we open the way to best markets for those individuals. Grape-growers & winemakers have the opportunity of directly talking with importers and telling them about their wine cellars, the kinds of wines they make, which is important for both parties.
Does the Association still accept new members?
We continue to pursue "open doors" policies and despite the pandemic we still accept new wine cellars. Applications may be submitted at any time, however, any application filled after April 25 will be reviewed a year later. Primary inspection of vineyards and wine cellars takes place within 4 months after the submission of the application, after that a summary report is prepared and handed over to the founding members of the Association. Subsequently, a meeting of founding members takes place every August where decisions on accepting new members are made.
In your opinion how well did the natural wine area develop and how popular it became in recent times?
The fact that natural wines are becoming popular is obvious. Even the people who still don't really know about the phenomenon are looking for such wines. This happens on a massive scale. There are many closed internet groups where people offer various drinks to each other and the interest towards "Bio" grapes and wines is evident there as well. This is also evidenced by the fact that bigger wineries also joined this trend as they also started to produce the wines that according to them have minimum amount of admixtures and undesirable chemicals.
So, we can safely say that natural wines have become fashionable?
Yes, one can say so. It's a fact that more and more well-known Tbilisi restaurants fill their menus with natural wines produced by small wine cellars and the sales are also growing from year to year, especially as a result of growing exports to main markets as the United States, EU and Asian countries."