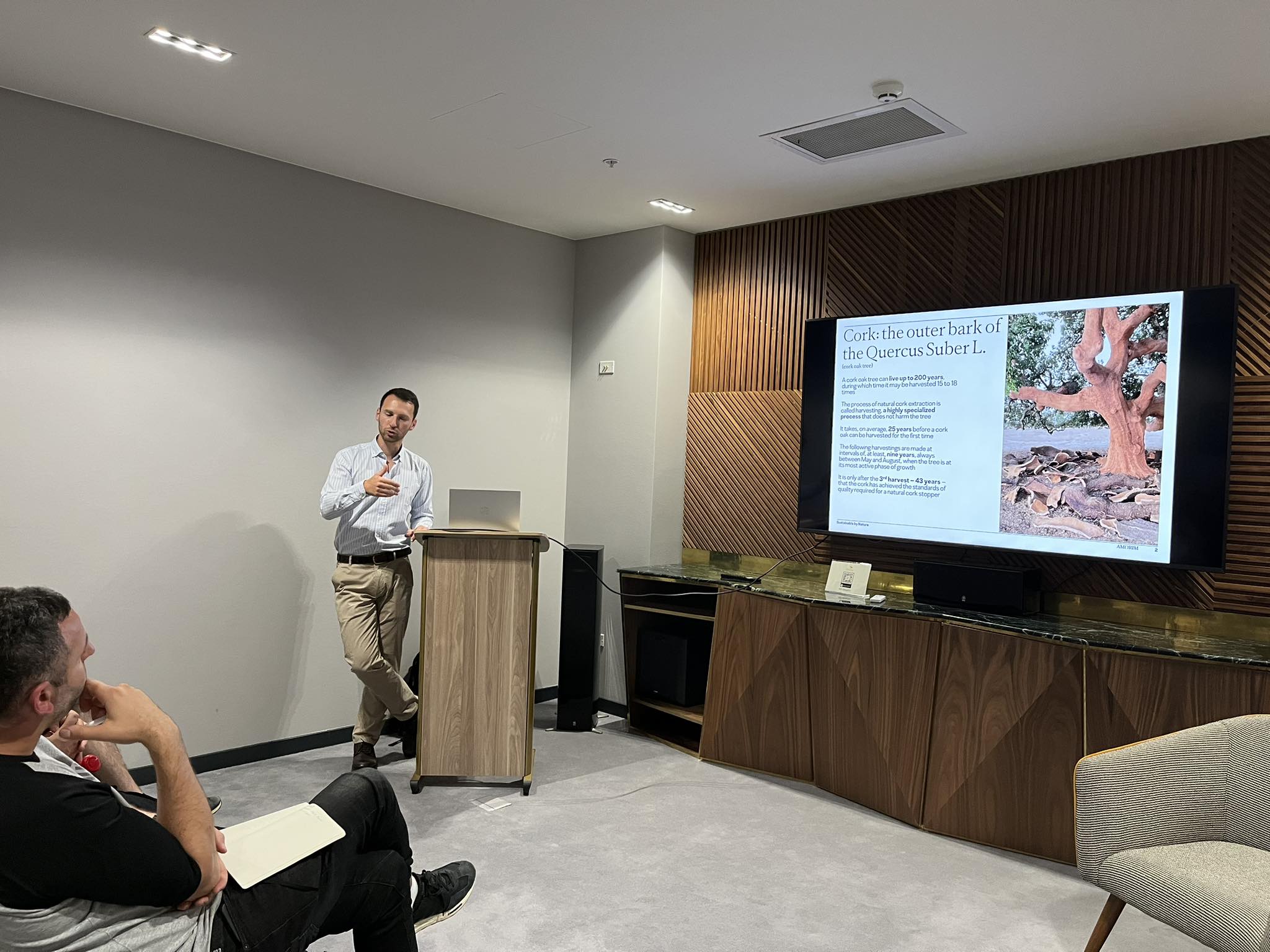 Georgian winemakers met with the representative of "Amorim".
Lately, Georgian winemakers often talk about the problem of wine bottle cork quality. Unfortunately, it is not uncommon for winemakers to spoil their bottled wine after a difficult year due to the poor quality of the cork.
For this reason, the visit of Vladimir Andronachi, Eastern European sales manager of Amorim, a well-known cork production company, was very important for the representatives of small wineries that are members of the Natural Wine Association. He met with Georgian winegrowers and winemakers on July 5 at the Glarros OldTown Hotel and talked about his activities in detail.
The meeting supported by the German Society for International Cooperation (GIZ) was attended by winemakers who are particularly interested about cork quality. This topic was the main focus of the presentation. Vladimir Andronachi also shared his experience working for the company "Amorim" and his work in Georgia.
The meeting followed a question-answer format. Winemakers could ask about the most important and relevant issues for them.
At the end, the organizers announced that similar meetings would take place more often in the future and on a larger scale.